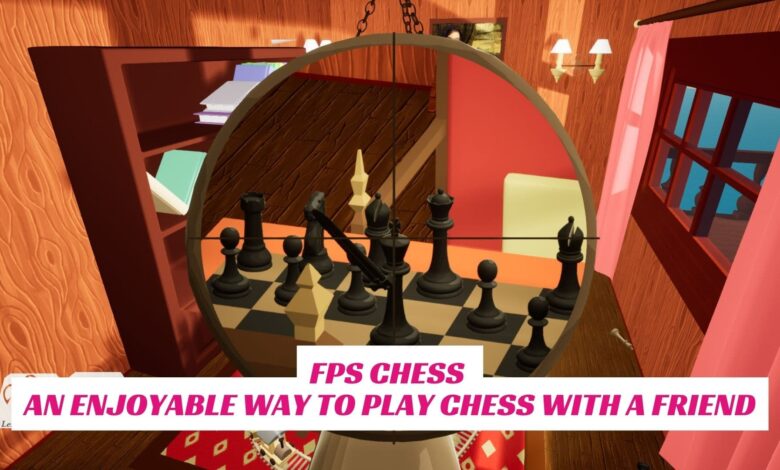 FPS Chess is a combination of a first-person shooter and chess. It is a multiplayer PvP game in which you need to rely on your reflexes and mind. The game was developed by Meta Fork and published by DigiPen Institute of Technology on July 16, 2022.
It is no surprise that the game received more than 4,500 comments on its official Steam page. Chess is one of the oldest games in the world (in fact, the oldest one as far as I know), and its combination with the popular genre of FPS creates the perfect formula for gamers.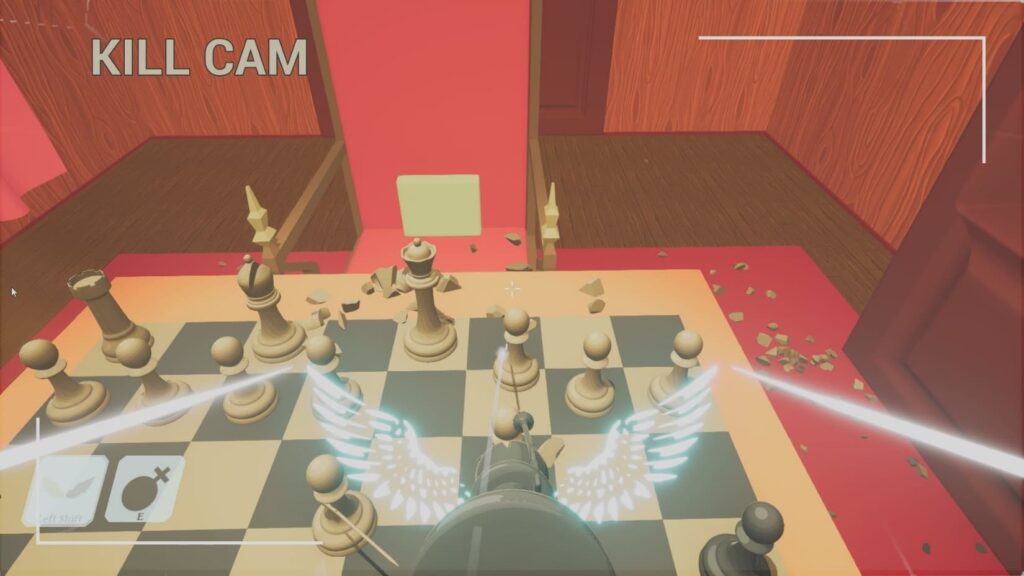 FPS Chess starts like an ordinary chess game, which you can play against your friends or a random stranger. Thus, if you do not know the game's rules, you may want to take a look at them first. However, you don't need some mastery skills in chess to win the games in FPS Chess.
In fact, you need your aiming skills to be good at this game. Your main goal is to take down the queen of your enemy by using your pieces on the board. Each piece is equipped with a different gun, and they can make unique moves.
While engaging in the combat between the pieces, you also need to avoid the queen's randomly sprayed machine gun as well. Of course, the queen is protected by the king, and we assure you that you will want to stay away from the range of the deadly sword of the king.
Basically, you are going to play chess, but whether you win or lose the game will depend on your FPS skills. This is why practicing this game is very important.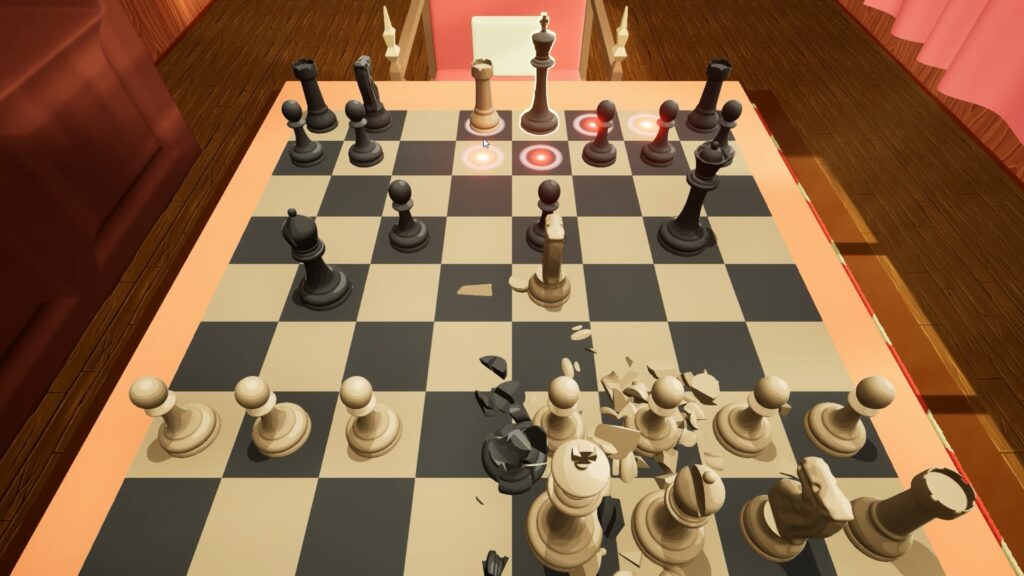 One of the best parts of FPS Chess is that it is completely free-to-play. Anyone can visit the official Steam page of FPS Chess and download the game for free.
You don't have to worry about having the required hardware to run the game either. Any computer that can run a modern browser can easily run the game on the highest settings.
FPS Chess is still under development, and the developers will include new features in the coming days. So far, players have offered six unique toolkits. These toolkits include unique abilities and weapons for each piece.
In addition, you can invite your friends or find your opponent with online or LAN multiplayer games. Moreover, you can even play the game on a local split-screen as 1vs1. As you can join games directly, you can also create a room to make some game configurations before starting.
FPS Chess also allows players to edit their boards and create custom boards. You can include your favorite pieces and use them in your multiplayer games on these custom boards. In short, FPS Chess is one of the most fun-to-play indie games released this year, and we recommend giving it a try.