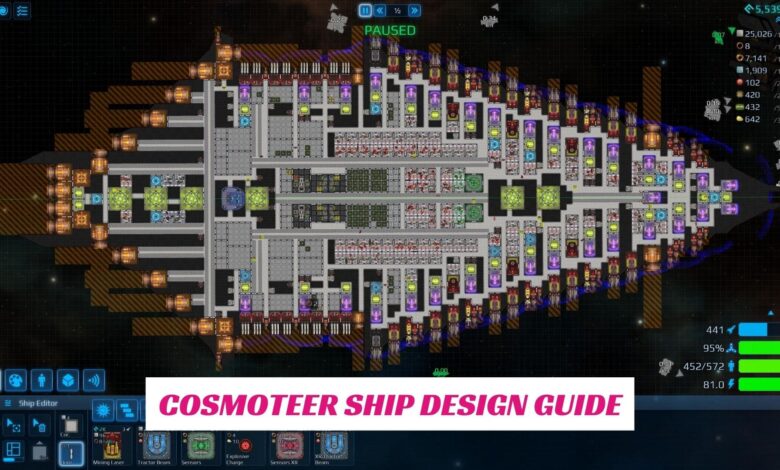 Currently in early access, Cosmoteer: Starship Architect & Commander puts players in control of a virtual spaceship and allows them to design their own spaceship. They can build, manage, and improve their starship as they explore a procedurally generated galaxy alone or with a friend.
Cosmoteer offers robust construction tools that allow players to build a ship in full detail. Players can customize their ship's shape, floor plan, and appearance. The game also allows players to place modules for engines, weapons, and cargo space. These modules' placement can affect the ship's effectiveness in combat.
Check out IndieWod's early access review about Cosmoteer.
How to Design Ships In Cosmoteer: Starship Architect & Commander?
You can design your own ship in Cosmoteer or purchase a pre-designed ship. Cosmoteer has a very flexible interface, so you can customize your ship's appearance to suit your tastes.
When you're ready to begin building your ship, you'll first need to create a floor plan. This is the simplest part of the process. Afterward, you'll need to add weapons, armor, and support systems to your ship.
You can do this in Creative Mode or save the design to your storage. If you're interested in sharing your ship with other players, you can post it on Steam Workshop or Discord.
Creating a new ship in Cosmoteer can be easy or complex. Cosmoteer features an extensive ship creation tool, which allows players to fully customize the design of their ship. The tool allows players to build a ship from scratch and place modules and components into the ship and also allows them to recraft their ship to play as they want.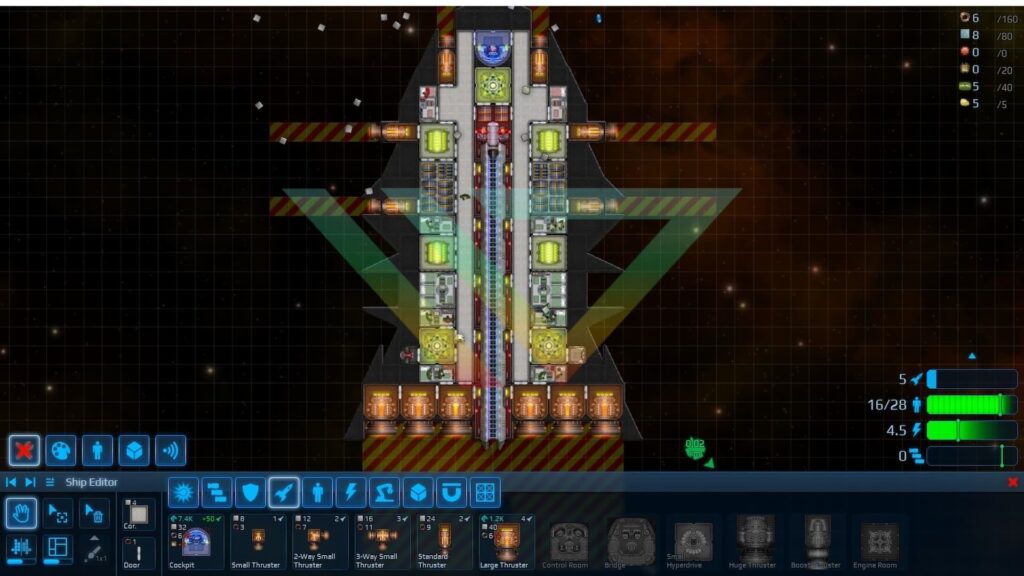 Ship Creation Tool
The ship creation tool in Cosmoteer allows players to create any size ship they want, from the smallest spacecraft to the largest warship. Players can create ships in either online or offline mode.
The ship creation tool lets players explore dozens of star systems, each of which has enemy ships to destroy. Players can also test their ship design and combat skills in PvP modes.
The ship creation tool is easy to use. Hover your mouse over the wrench symbol to access the tool. Once the tool is visible, click three horizontal lines to create the ship. The ship is then saved as a PNG image file. You must make sure to save the image with the ".ship" suffix. The image will load after a few seconds.
The ship creation tool gives players the ability to build a ship that is both stylish and functional. This includes features such as a cockpit, hatch, and reactor. The ship also must have crew, which is important for combat. Players can then hire more crew, upgrade their ship parts, and even take on contracts for factions.
The ship creation tool also allows players to test their skills in the campaign mode. During the campaign, players have to complete missions to earn credits, fame, and bounties. This is a great way to learn more about the game. The campaign mode can be played solo or in multiplayer co-op.