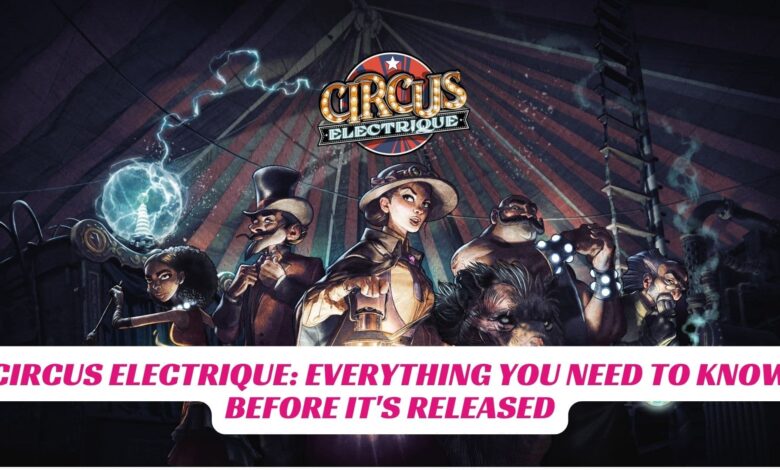 Circus Electrique has managed to attract attention with its great artwork already! The game will appeal to your eye but also offers a great gaming experience as well.
Circus Electrique will be released on September 2, 2022. This means that we have only about two weeks left until the official release on the date we publish this review. Below, we have covered everything you may want to know about this promising game! So, do not miss your opportunity to check them all out!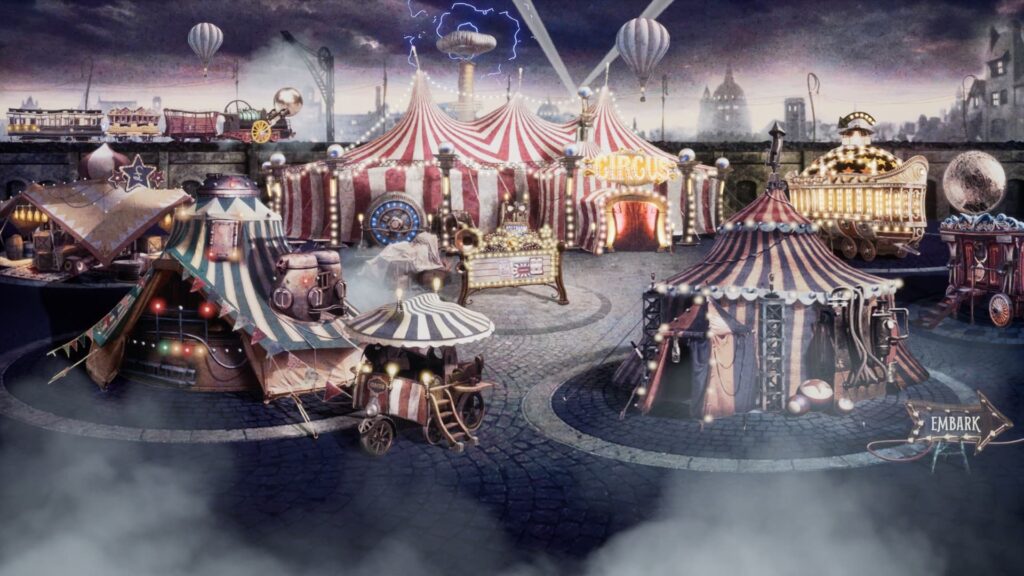 Circus Electrique offers a great combination of tactical and strategic role-playing games. The best part of the game is that you will be running your own circus while developing strategies and managing resources, and you will do all of these with a steampunk concept!
What else could you want from a game? Circus Electrique is being developed by Zen Studios, and the game will be published by Saber Interactive on September 2, 2022. Circus Electrique takes place in London, and you and your skilled performers will solve the mysteries behind the murders. The fate of London will be in your hands, and we bet you will do a pretty good job!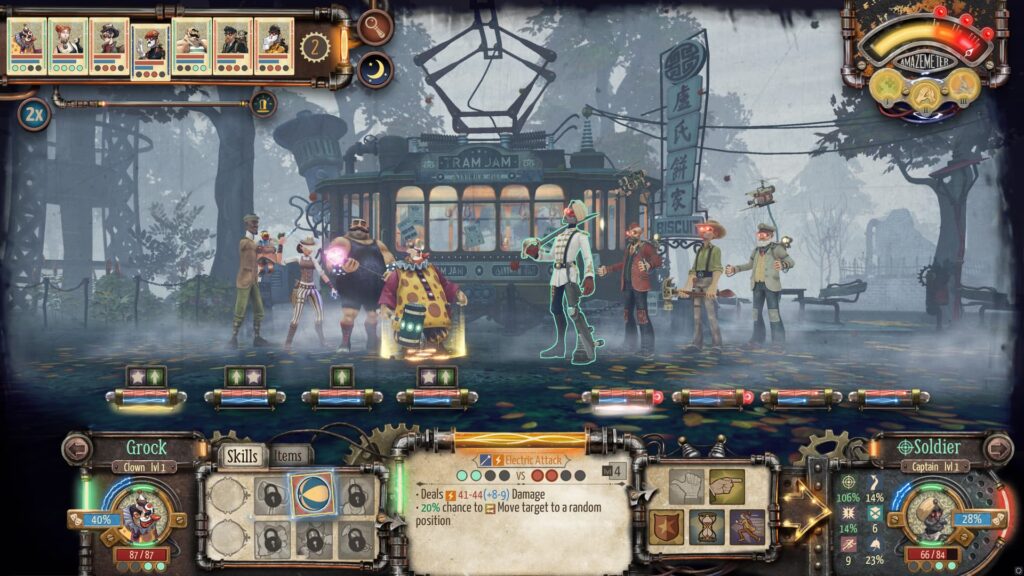 Circus Electrique Gameplay and Key Features
Players will find a little bit of almost every genre in this amazing game. The steampunk art style of the game makes it much funnier, and needless to say, you are going to run your own circus. For some reason, regular citizens in London will start to turn into vicious killers, and your task is to reveal the mystery behind this.
You have already recruited many talented performers, such as clowns, fire-blowers, strongmen, and much more! These performers will be your heroes in your tactical turn-based battles. Besides the battles, you will still spare time for the daily tasks in your circus and make sure that you keep your business profitable.
The steampunk concept of the game is one of the outstanding key features that most players will enjoy. However, the game also offers the perfect combination of tactical RPG and strategic RPG. Players are offered 15 playable characters with unique skill sets.
This provides great diversity in your missions and lets you create the best combinations to beat your opponents! Thanks to the Victorian-era archetypes, you will also like the diversity of playable characters.
You can find the game's trailer below. As we mentioned before, the game will be released for PCs, PlayStation 4 and PlayStation 5, Xbox One and Xbox X|S, and Nintendo Switch, on September 2. Stay tuned to IndieWod to discover more indie games.