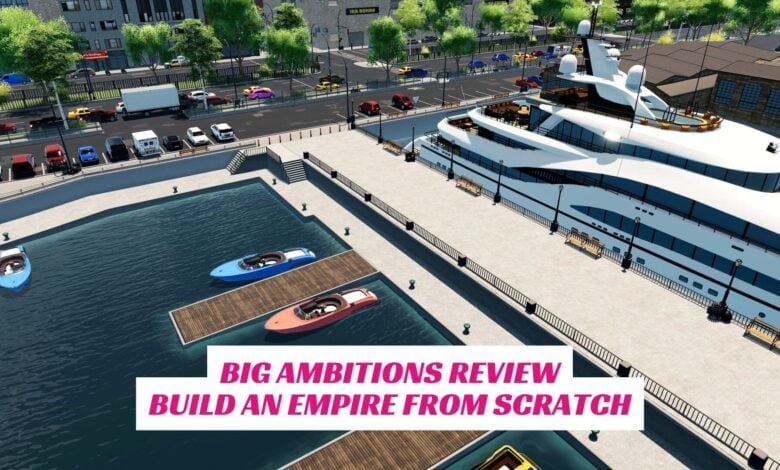 Big Ambitions is a tycoon management game where you can build your own empire from scratch. As you make your way around the city, you'll buy houses and offices, fill them with furniture, manage your finances, and even design logos for your businesses.
Developed by Hovgaard Games and launched in Early Access on March 10, 2023, Big Ambitions has received overwhelming praise from fans. Despite being an Early Access game, the game has a lot of potential. The foundation is solid, and there are issues to be found, but once it gets fully optimized, it could end up as a serious player in the simulation space.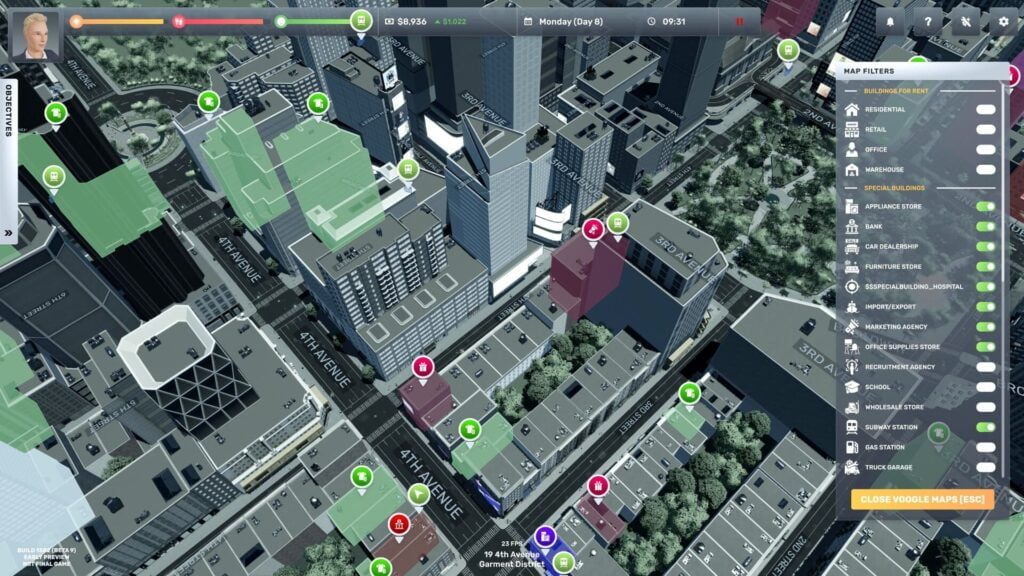 It's a Winner on Steam
Despite being an Early Access game, Big Ambitions has a lot of potential.
With over 2,800 Very Positive reviews on Steam, a top 5 placement on the sales chart, and a peak of 11,000 concurrent players, Big Ambitions has proven to be a hit! Its four-man development studio has sold over 100,000 copies, giving them the financial freedom to realize their vision.
Even though Big Ambitions is not a mobile title, it's a fun and rewarding experience for the dedicated gaming enthusiast. With its extensive gameplay mechanics, excellent interface, and high level of execution, it's easy to see why this game has raked in some very positive reviews on Steam.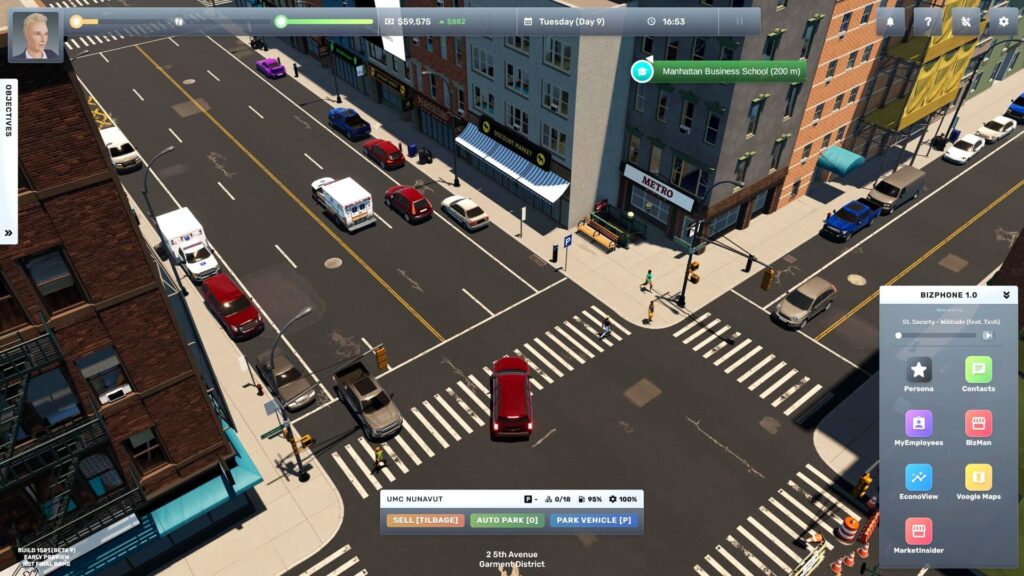 Gameplay Will Keep You Entertained
In Big Ambitions, you can play as a single character and explore the bustling city of New York from a top-view perspective. You control your character by clicking on things and moving them around in the world. From this perspective, it wouldn't be wrong to say that the gameplay is reminiscent of the first Grand Theft Auto titles as you navigate through the streets of New York.
It's up to you to start small and slowly build your business empire. It's not just about buying and selling; you need the proper infrastructure to keep everything ticking over. This means warehouses to distribute goods, employees to take care of the day-to-day running of your business, and reinvesting the money you make to boost your profit.
Big Ambitions is a little different than most other business sims, and it's incredibly rewarding to watch your money grow while you're working hard to keep your various interests going. But it's not all about getting rich and becoming a tycoon; you also have to keep yourself healthy and happy.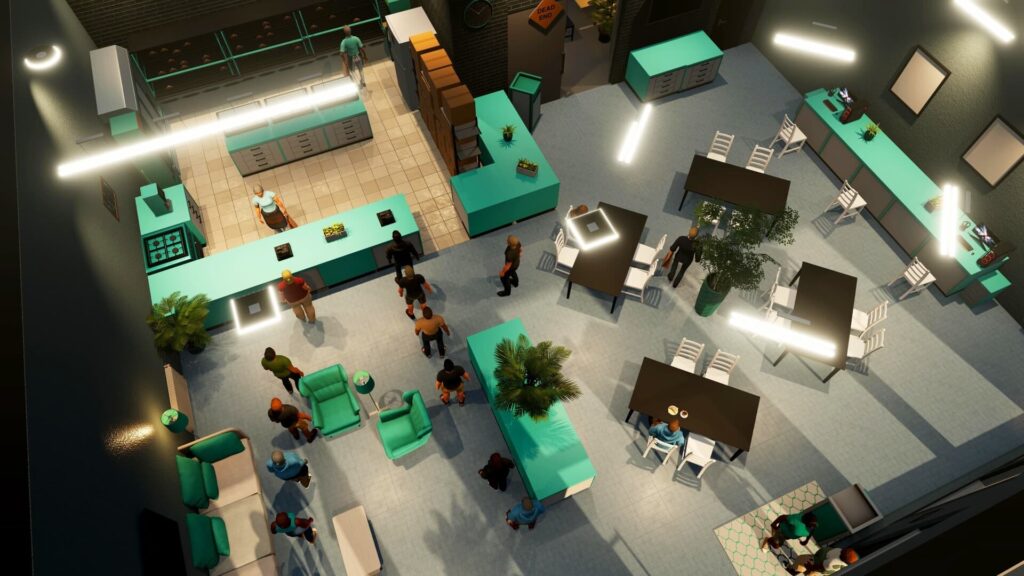 Not the Most Intriguing Story
Big Ambitions' story is about a boy with big dreams that are a touch more complicated than it seems. the game offers an engaging and exciting tale accompanied by some excellent animation.
The best part is you'll be able to play as the game's protagonist in an online multiplayer mode, undoubtedly adding a new dimension to the experience.
In addition, you'll be able to take the story even further by extending your business empire across several different cities. Eventually, the big dream becomes reality, as you become the richest man in all of New York.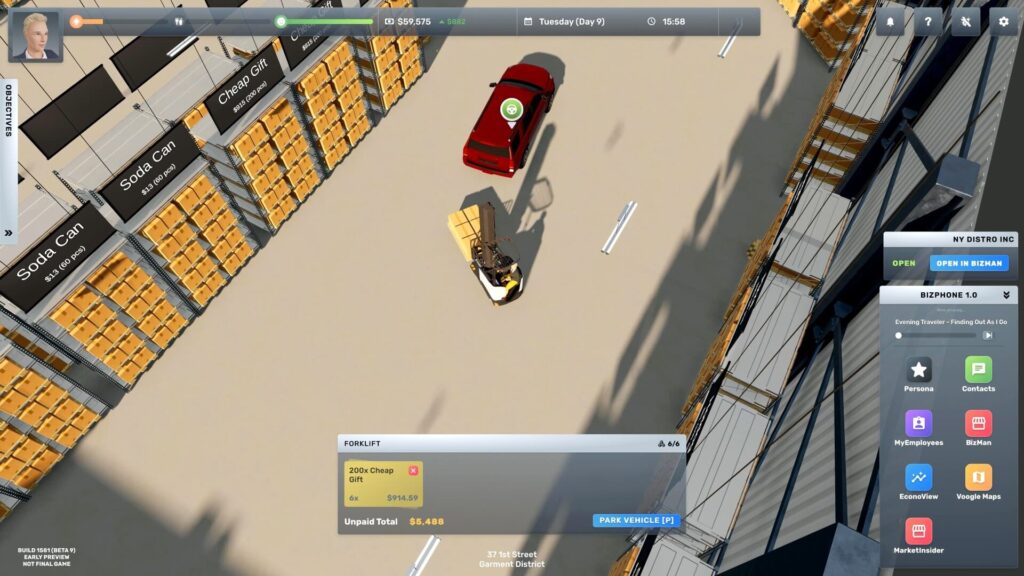 Graphics Are Good Enough
Big Ambitions features a top-down view of the city, and you can move around in style with your mouse. The graphics aren't awe-inspiring, but the game does a decent job of making the buildings and vehicles feel real.
It's true that the graphics in the game are simple but pleasing and offer a clear isometric view that allows you to observe events around you. You can see buildings, cars, people, and other assets from atop the game's central city.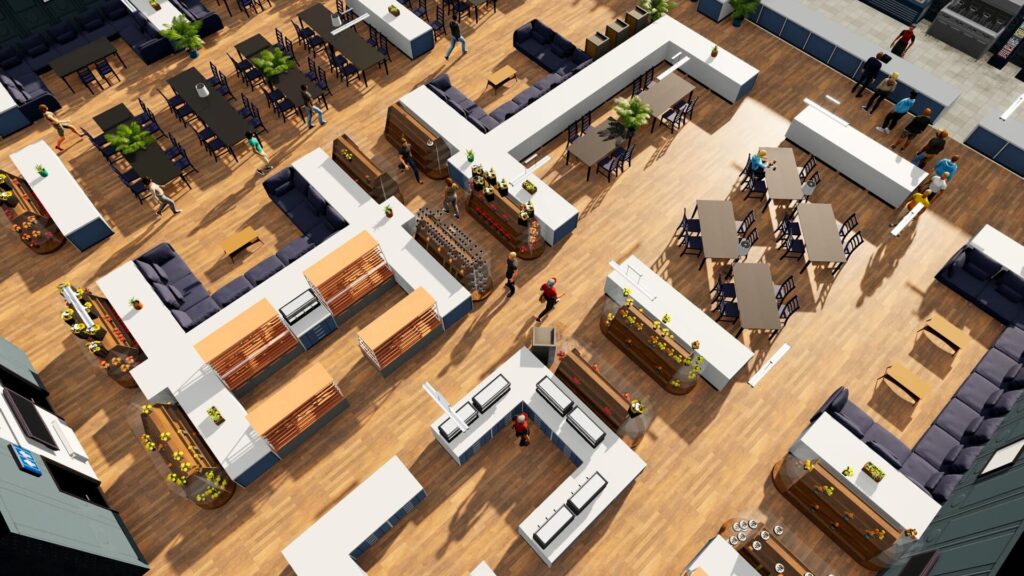 It's Really a Huge Business Sandbox
One of the game's most impressive features is its huge business sandbox. From start-ups to multi-billion dollar corporations, it's up to you to manage your business to its fullest potential.
From renovating stores to hiring staff and developing websites, there's something for everyone in this simulation sim of the sizzle.
Whether you're looking to start your own gift shop or go from a small operation to the biggest tycoon in town, Big Ambitions is the game for you.