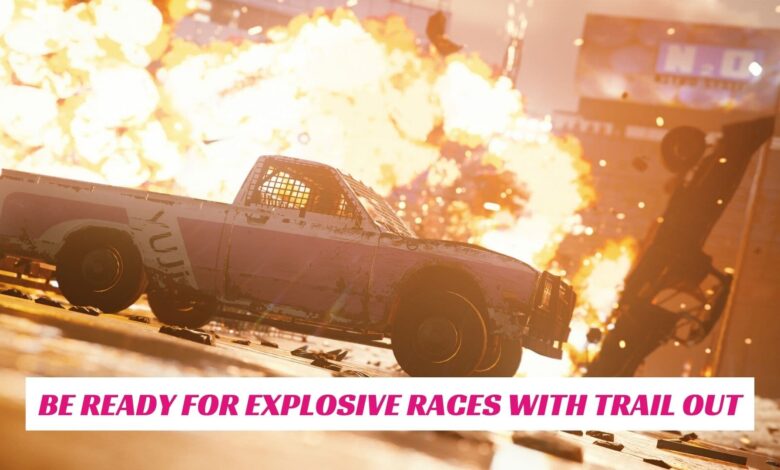 Remember the old action movie Death Race, where the drivers tried to kill each other with their armed cars? Trail out is actually a loosely-based game adaptation of that action movie.
Trial Out is a racing game built on the Unreal Engine and developed by the Good Boys development studio. The game's gameplay consists of different modes and variations of the standard race. It offers various challenges and gimmicks, such as elimination mode, where the last-place car is destroyed after every 30 seconds. 
It also includes an alternate mode called "Hunter," where you must try to destroy as many of your opponents' cars as possible within a limited time. We could say that Trail Out is not a hard game to play, but it's still promising to entertain the players.
There are 40 different cars and 45 different circuit modes in Trail Out. The game may look easy to play; however, you should not forget that it's a crash-em-up action game, after all.
All you need to do when playing Trail Out is destroy your rivals. Besides, like in most action games, you can also participate in boss fights in this game. There are bigger and stronger enemies than you. That is when you need to be extra careful and play like a pro.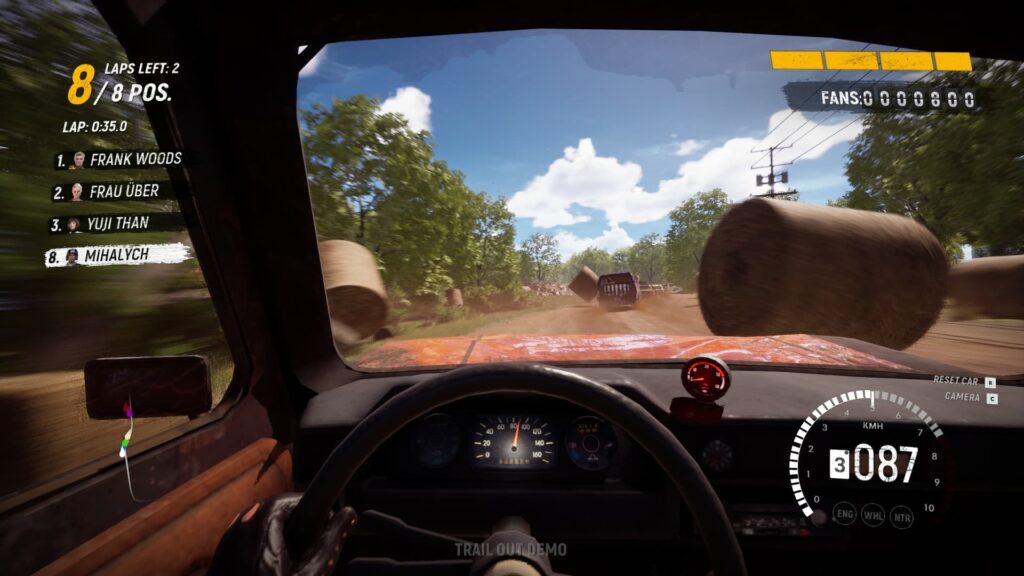 Let's Take a Look at What Trail Out Features!
Just as we tried to say in our article, Trial Out is not a hard-to-play, mind-blowing game. It has simple gameplay mechanics and elements. Take a look at the features of the game:
40 different cars, different weather, and environmental conditions.
45 different circuit maps
8 different game modes
Fights with bosses
Car customization at the junkyard
Multiplayer supports up to 4 players in split-screen
Trail Out is now available on Steam for PCs and will be available on Nintendo Switch, iOS, PlayStation 4, and Xbox One.