In 2023, we'll have a fantastic story-driven cyberpunk action game titled HeistGeist from Slovakia-based developer, Doublequote Studio. The developer studio announced that the game would be exclusive to PC and Nintendo Switch and is planning to release the game in 2023.
The cyberpunk-styled future dream is something else, and we have seen many versions of this dream in many games, particularly Cyberpunk 2077. HeistGeist is one of these games, and it is set in 2040s cyberpunk central Europe.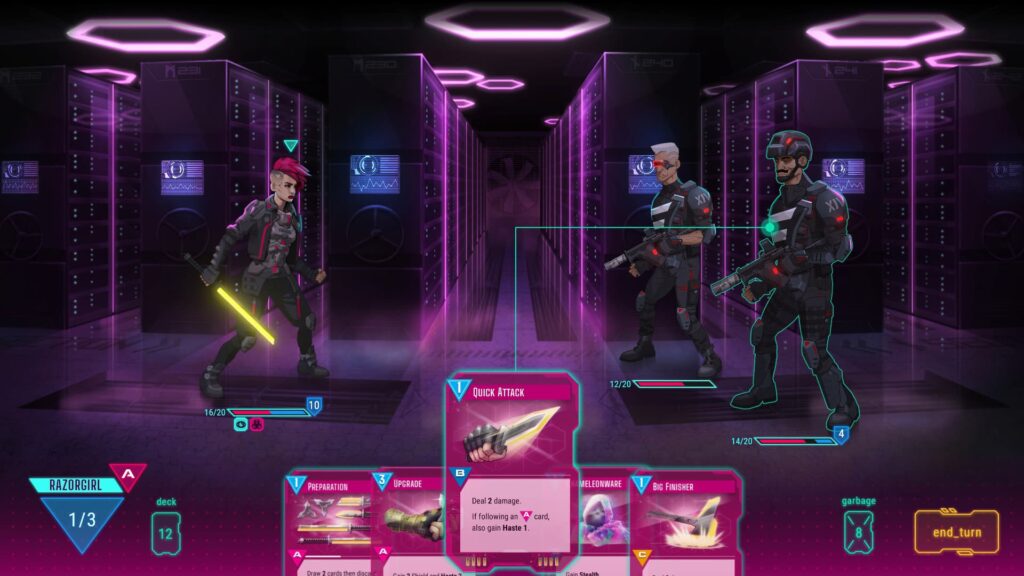 The story of the game seems to be the usual cyberpunk narrative. Alexandra is a thief and tries to fix her reputation after her last job goes completely wrong. To build her reputation back up again, you'll team up with a group of specialist thieves and hack secure corporate systems. To achieve this job, you'll need to plan the heist very well because it is a hell of a job that brings a huge reputation to Alexandra.
Besides its story-driven action game features, HeistGeist is also a turn-based strategy game where you try to build a deck of cards throughout the game.
HeistGeist is now available on Steam to add to your wishlist. Although the game will be announced as a Nintendo Switch and PC exclusive, the game has not been available to add to the wishlist on the Nintendo Store, contrary to Steam.