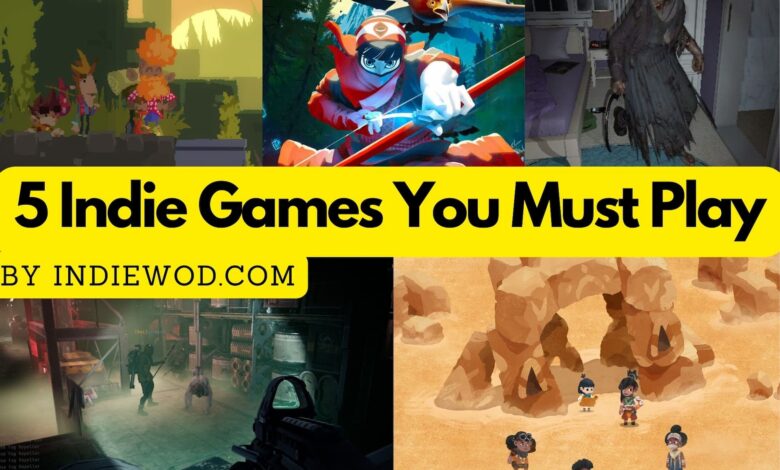 Last year was a very good year for indie game lovers. It will continue very well into 2022 as well. Here are 5 indie games that you can play without getting bored. There are lots of games that get us excited in this list of 5 must-play indie games for IndieWod followers.
Carto
Carto is a game that you will play on Sunday as if you were solving a puzzle in silence. Away from death, chaos, relaxation, and peace… You play a girl who sets out to find her grandmother.
You will overcome the obstacles in front of you by changing the map. Creative ideas and combinations can create different solutions, so it would be wise to think creatively. You can also discover different cultures and traditions in every corner of the map. And you can experience many moods as if you were navigating a market puzzle.
Phasmophobia
Phasmophobia is an extremely tense yet fun game where you can hunt ghosts with your friends. You and a group of four people will investigate abandoned facilities and set off with your backpacks stuffed with UV flashlights and EMF readers to gather evidence of the supernatural.
There are also 12 different types of ghosts, including wraiths, phantoms, shadows, poltergeists, and onis. You will never forget them, some of whom will now become your "buddies."
The Pathless
At the heart of The Pathless, there is a thing that makes an adventure game so good: the fluid movement mechanics that impress with their simplicity. The "fluidity" logic in new generation platform games is at its peak in this game because what you have to do is a simple and fun move. Moreover, there are hundreds of possible ways to do this.
Developer Giant Squid has completely eliminated the worry of aiming accurately, enhancing the game's "casual" feel. The Pathless world is quite natural; lush forests, huge cliffs, winding roads, peaks that create a cold tundra atmosphere… After each boss, The Pathless's stunning atmosphere becomes more evident. When you break a curse on a place, the sun comes out from behind the clouds and lights up the beautiful blue ocean that surrounds the island.
GTFO
What if the spirit of Resident Evil, Dead Space, Alien: Isolation, and Left 4 Dead combined with horror to bring an indie game to life: GTFO?
Stay away from this game if you have claustrophobia, but if you like secluded, dark, haunted places, the GTFO episodes that will drag your mind into an endless cycle of anxiety, with colors that look like they came out of a Rammstein clip, are just for you!
You have to use your weapons, ammo, and good ideas for survival with extreme care. The difficulty level may drive you crazy after a while, but be patient! Finishing GTFO gives a feeling of satisfaction that for a long time, nothing else can compete with it.
Lair of the Clockwork God
Lair of the Clockwork God is a two-dimensional side-scroller platformer where characters can be controlled in two different ways. One of the characters, Ben, is controlled in the traditional Point & Click style. On the other hand, Dan is controlled as a platformer "on a mission to save a pox that can cure cancer." It has found an interesting balance between platform games and classic adventure games. It also draws attention with its interesting sense of humor and colorful dialogues that touch on the basic rules of the game world.
To advance in the game, you have to use each character's unique traits and abilities, similar to Trine. It gives the impression of being caught in a British comedy you don't know the name of, sitting idly in front of the TV at the weekend. We recommend it to all players who want to experience a different platform/adventure game.