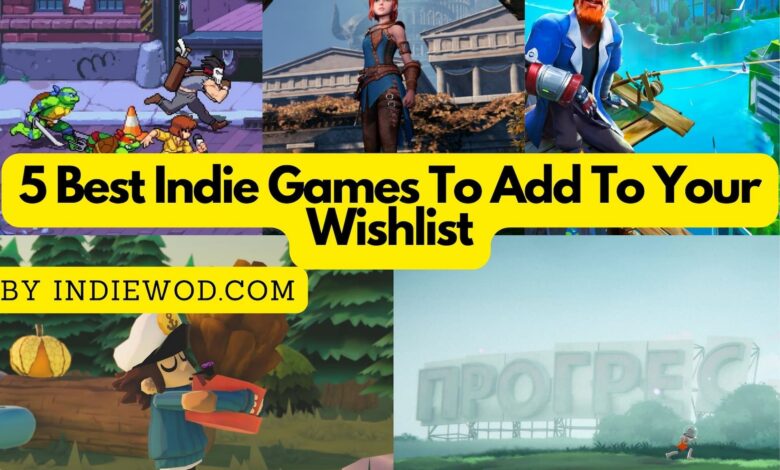 The indie game sector is growing and growing. There are so many great game projects all around the world right now. This is why it may be hard to find great ones among them. As IndieWod, we are trying to help you to introduce you to new and great indie games that we love most. Here are the 5 Best Indie Games To Add To Your Wishlist.
TMNT: Shredder's Revenge
The Teenage Mutant Ninja Turtles are coming back with their new title, TMNT: Shredder's Revenge. Developed by Tribute Games, TMNT: Shredder's Revenge will be published by Dotemu on June 16 for PCs, consoles, and Switch.
While the game brings the NES-style gameplay back, it also brings popular characters from the franchise like April O'Neal and Shredder as playable characters. You can get more information about TMNT: Shredder's Revenge on Lawod and add it to your wishlist by reading the TMNT Shredder's Revenge Download article.
The Cub
The Cub is a side-scrolling platformer parkour game inspired by classic SEGA games of the 90s. The game is being developed by Demagog Studio and will be published by Untold Tales when it is ready. The Cub is now available on Steam, so you can add it to your wishlist. Furthermore, there is a demo version where you can try the game.
The game has a rich story where you will play as a kid named The Cub who developed immunity to hostile planets. This kid survives after the Great Ecological Catastrophe when the rich people flee to Mars and leave the rest to perish. After decades, some of these rich people come back to earth to recon, and they notice that a kid is alive. To examine how he survived, they want to capture him immediately. You'll try to escape from them as The Cub.
Asterigos: Curse of the Stars
If you like to play fantasy RPGs, we suggest you add Asterigos: Curse of the Starts to your wishlist. The game is being developed by Acme Game Studios and will be published by tinyBuild this fall.
You'll play as Hilda, who is a brave warrior from the Northwind Legion, and join her on her journey to the cursed city to save her lost father. The game offers you soul-like gameplay elements alongside a dynamic combat system. 
The developer, tinyBuild, will publish the game for PCs on Steam and consoles on the Xbox Store and PlayStation Store. You can add the game to your wishlist to be notified when it is released.
I Am Future
Here is another game from successful publisher tinyBuild: I Am Future. This game is the best upcoming indie game for those who like city builder simulation games and survival game fans. No exact release date has been set for the game yet, but we expect that it will be released this year.
Civilization collapsed, and cities are now flooded and overgrown. Only rooftops stand above the water. You'll rebuild civilization over the roof of a skyscraper. But you have to be careful since wild animals and birds, which are the new citizens of this city, roam your place when night falls.
I Am Future is going to be released only for PCs on Steam. You can add it to your wishlist, so you don't miss anything.
Time on Frog Island
Time on Frog Island is a sandbox simulation game that is being developed by Half Past Yellow. The game was previously known as Trading Time: A Croak Tale, then changed its name to Time on Frog Island. The publishing company, Merge Games, is set to release the game for PCs (on Steam), consoles (on Xbox Store and PS Store), and Switch (on Nintendo eShop) on July 12. You can add it to your wishlist to not miss anything.
In Time on Frog Island, you'll play as a sailor who finds his ship ruined after a horrible storm. You'll try to fix your boat with the help of the frog-like locals who don't speak your language. But of course, these creatures want something in exchange for giving you what you need or helping you.
Basically, you are going to meet these frog-esque characters, try to solve puzzles, explore the map to find hidden treasures, trade with locals, and fix your ship to get back to your home in this sandbox game.