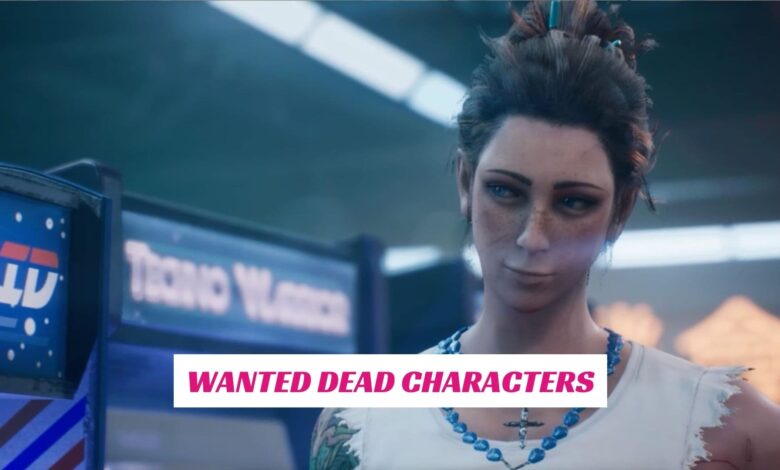 Wanted: Dead has several different characters, each with a unique personality. Some of them are a little odd and have a bad temper, while others are quite cool. Here is the Wanted Dead character list.
Wanted: Dead is a game that features a lot of action and violence, but it's also got some fun little side games. These are a fun way to break up the action while getting extra rewards for finishing the game. 
The main protagonist in the game is Hannah Stone,
Lt. Hannah Stone is the main character in the game and is a hardboiled Hong Kong police officer who leads the Zombie Unit. She is a woman who has a lot of baggage and has been through a lot in her life.
She uses her katana and handgun to block attacks and dismember enemies with sword slashes, closes the distance with pistol shots, and uses her assault rifle for medium to long-range combat. Hannah Stone leads a team of other cops known as the Zombie Unit, and they're on the hunt for a large corporate conspiracy.
Other characters include;
Manolo Cortez is a deaf and mute officer who communicates with her fellow officers through sign language;
Alexander "Doc "Flotsky is a medical doctor who is always trying to help the Zombie Unit in any way she can;
Arnold "The Beast" Herzog is a riot cop who has a tendency to shoot his mouth off;
Gunsmith is an assistant weapons maintenance officer with a whole bunch of cats to take care of;
Vivienne Niemantsverdriet is a female police captain who can't stand to be touched and is an expert at filleting human bodies.
What really ties together the characters in Wanted: Dead are the relationships between them. A squad is a ragtag group of convicts, and they all have a different quirk, from Doc Flotsky's overly sarcastic attitude to Arnold Herzog's obnoxious womanizing.
Developed by Soleil and published by 110 Industries, Wanted: Dead is now available on Steam and Epic Games for PCs, on PS Store for PS4 and PS5, and on Xbox Store for Xbox One and Series X|S.