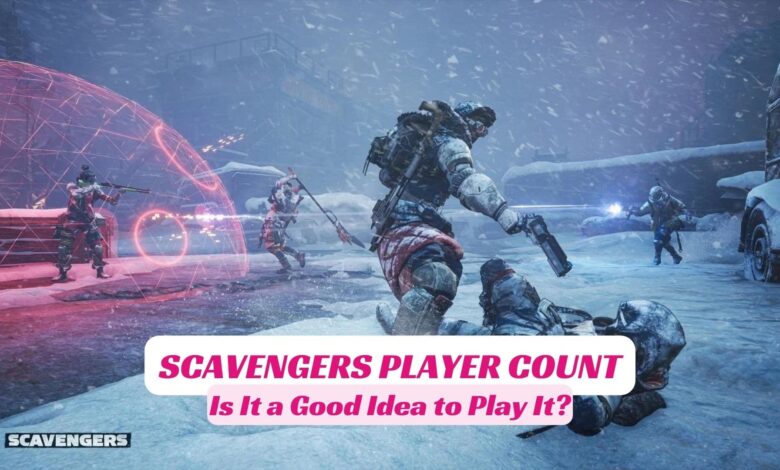 Scavengers managed to attract a great deal of attention during its early access launch. However, the current player counts in the game are not satisfying for both the developers and the players. If you wonder about the current player count of Scavengers, we have covered it for you.
However, it is worth noting that these numbers are provided by third-party sources. Although we trust these statistics, we must also remind you that they may not be entirely accurate. On the other hand, the real player counts are quite close to these figures.
Scavengers Player Count in the Last 30 Days
When we check the recent player count for the last 30 days, it is safe to say that the game is already dead. The number of players playing Scavengers in the first month was almost 4,000. However, today, the average player count for the last month is only 44. Also, the peak player count for this time period is 90 too.
The game lost a great fan base after the launch, and it is still bleeding these days. In our opinion, we should never expect the official release of Scavengers only if the developers manage to attract plenty of players again.
Is It a Good Idea to Play Scavengers Today?
Considering the current player count in the game, it may not be a good idea to play Scavengers. Of course, you can still download it and give it a try. The game is completely free, but it is constantly losing players. The average 44-player count refers to the warning bells that start ringing for the game.
On the other hand, Scavengers had so much potential, which means that we are not giving up hope for the future of this game. We would like to note that the future is not bright for Scavengers, but anything may happen with a good strategy.
But all in all, we should state that we were sorry about these numbers cause the game deserves more. It really offers a great battle royale and first-person shooter experience.