Love Love School Days centers on Makoto Itou, a high school student living with his divorced mother in the fictional city of Haramihama. During his second term, he becomes infatuated with Kotonoha Katsura, a shy girl who rides the same train as him to and from school.
Eventually, Makoto and Kotonoha become acquainted with Sekai Saionji, an upbeat girl who takes an interest in their growing feelings for each other. She even plays matchmaker, introducing them to one another and providing them with a private space to meet.
Unlike most visual novels, Love Love School Days features minimal gameplay. At predetermined intervals, players are presented with one to two choices that alter the course of the story. As the main protagonist, you can only make one choice at a time, and the game reverts back to the previous section if you fail to choose. This feature makes for an unusually engaging experience.
Love Love School Days Story
As we mentioned before, Love Love School Days' story follows Makoto Itou, a shy high school student who falls in love with the mysterious and beautiful Kotonoha Katsura. He first notices her during his second term of school and snaps a photo of her. He keeps the picture on his cell phone, but he decides to approach her when his classmate Sekai Saionji spots it.
However, his attempts at approaching her to prove unsuccessful, as she's afraid to admit her feelings to him and constantly look for any signs that he's interested in her. So he enlists the help of Sekai and her friends to help him set her up with Kotonoha, and their friendship quickly blossoms into romance.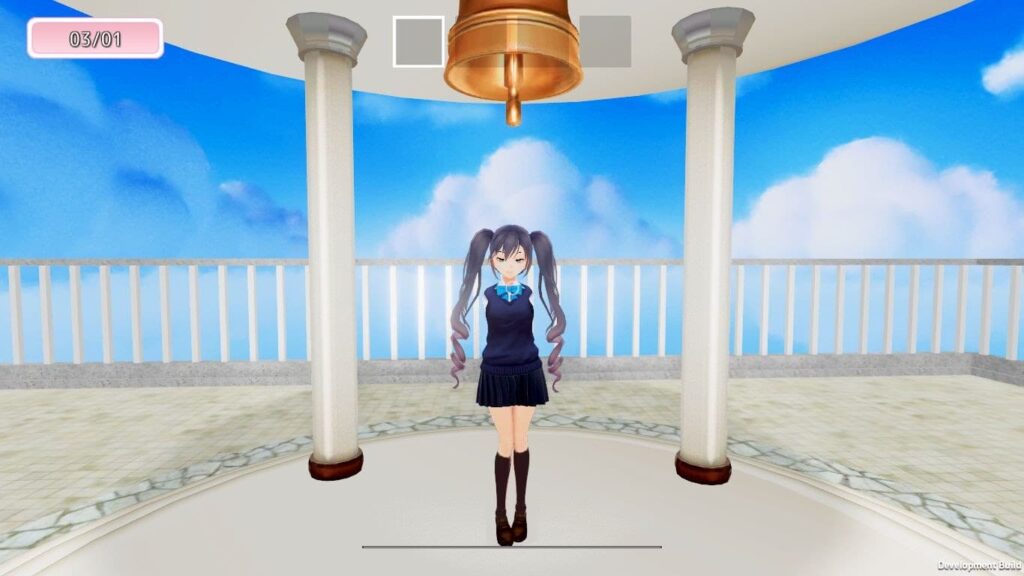 Love Love School Days' Gameplay Features Bases On Your Choices
Love Love School Days' gameplay is very simple, consisting of a series of scenes that the player must view. At predetermined intervals, the game presents one or two choices to make, which change the course of Makoto's story.
In the game, you control Makoto, who synchronizes his brain waves with a next-generation device called Brain Link to enter the world of simulation games. In this world, the heroine character possesses the cognitive capability to think for herself and can freely interact with the protagonist.
The game allows the player to change their characters' status and grades, with each choice directly affecting the story's progress. Their relationships with classmates can increase or decrease as the story develops. They can also be punished by the principal, who can either expel them from the school or fine them for committing multiple offenses.
The graphics in Love Love School Days are beautiful, and the game features a variety of environments. These environments are full of colorful characters, making the gameplay even more enjoyable. The game also has several different actions and commands that you can use, including Run, Attack, Pick-up, and Grapple.
Love Love School Days was released on February 6, 2023, and is now available on Steam for PCs. You can also find the game on itch.io and can download its demo version for free.