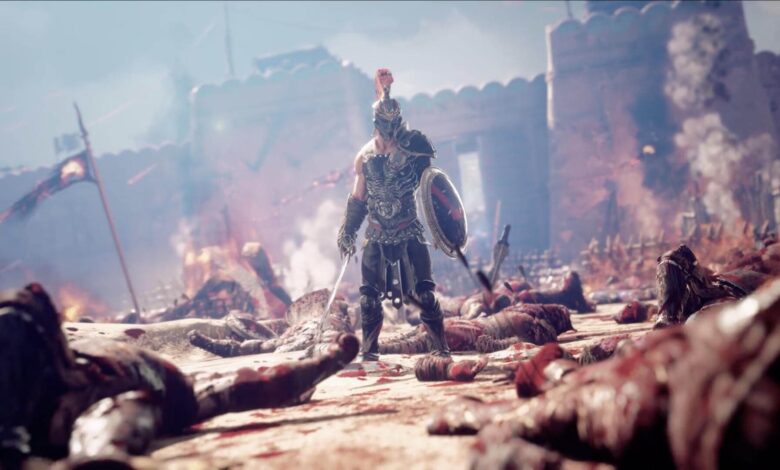 Achilles Legends Untold, which is released on May 12, 2022, is a new version of the Soulslike action RPG game developed by Dark Point Games. The game promises to be a hit with gamers with procedurally generated dungeons and evil bosses to fight.
If you like to play indie games, we bet you will like Achilles: Legends Untold. In this article, we covered everything you may want to know, including where to get it and what the system requirements for the game are.
Achilles Legends Untold Overview
Taking part in the journey of Achilles, it deeply delves into ancient Greek mythology, just like many other indie games. According to the game's story, the mighty warrior, Achilles, faces off against great warriors and giant mythological creatures in a tense, centuries-long battle between Ares and Hades. Achilles' quest for glory will take players into vast and hazardous territories, from the conquered city of Troy to the golden city of Mycenae to the depths of Tartarus.
First and foremost, in a soul-like approach, Dark Point Games will have players continually moving and running in Achilles: Legends Untold. The player will be encouraged to explore these places after receiving a basic set of equipment. While exploring the map, the player will face a variety of adversaries, allowing them to combat while also discovering new equipment and goods that may be improved or produced.
Players will also be able to use a skill that may be equipped and discovered during the game. You will find most of the fundamentals in practically any action RPG on the market. Achilles: Legends Untold utilizes an isometric perspective and has a Diablo-like gameplay experience. The scenery, caverns, and temples are all richly detailed experiences.
A skill point system will also allow players to develop their character. What exactly is the skill point system?
It consists of a constellation-shaped skill tree that will improve all of the standard stats except one. Instead of MP or anything comparable, Achilles Legends Untold offers a wrath system that allows Achilles to use equipped talents. Through draining, counter skills, and shield tossing, this constellation system can unlock more skills and abilities.
Most of the gameplay in Achilles Legends Untold centers around exploration, with a fairly large open world area and a number of closed rooms for players to control. Unfortunately, in-game exploration will challenge players as there is no map available to them and no navigation path available to take you to the general area of a quest. With this in mind, it will be a truly unique experience to find yourself getting lost while spending a few extra hours on the other side of the world.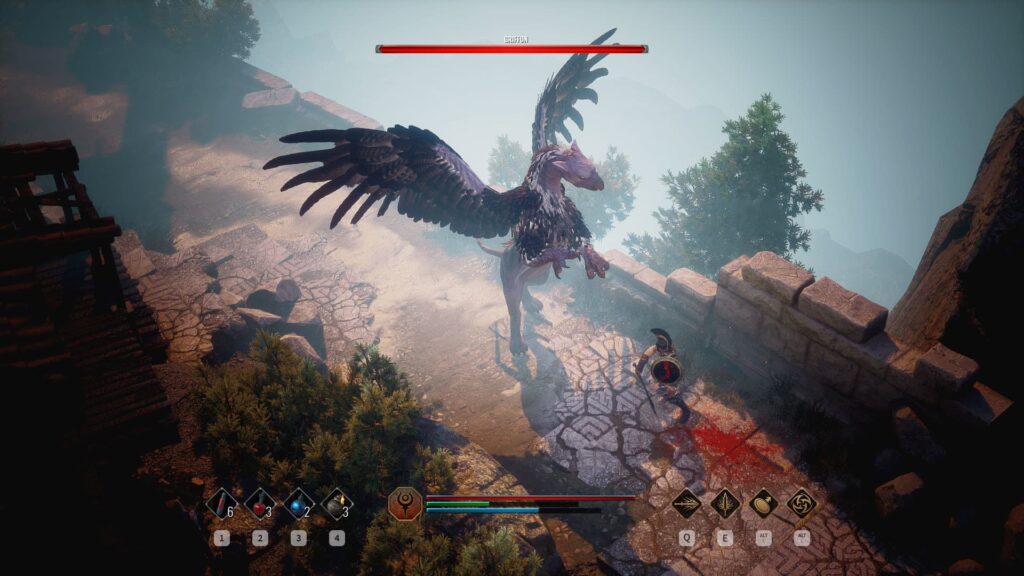 Achilles Legends Untold Available Platform
If you want to pick up the newest release of Dark Points, the only platform where you can find the game is Steam. Also, early access to Achilles Legends Untold is available on Steam.
Players' questions about the Xbox have finally been answered. Hopefully, the developer has indicated that Achilles: Legends Untold will be released on consoles a year after it was released on PC since the game is still in beta and has to be improved.
Achilles Legends Untold System Requirements
One of the most essential things for PC players is the system requirements to be able to play PC games smoothly. In this regard, you should not be concerned about needing superior hardware to play Achilles: Legends Untold on your computer. But be aware, that the game is still in development, and those requirements are subject to change before the full release.
The minimum system requirements for the game
OS: Windows 10
CPU: Intel Core i3-8100, AMD Ryzen 3 1200 or equivalent processor,
GPU: NVIDIA GeForce GTX 1050, or AMD Radeon RX 560 graphics,
Memory: 8 GB RAM.
On the other hand, if you would like to play Achilles Legend Untold on recommended system requirements, you need a PC that meets at least the following system requirements: 
OS: Windows 10, 
CPU: Intel Core i5-8400, AMD Ryzen 5 2600X or equivalent processor, 
GPU: NVIDIA GeForce GTX 1660 or AMD Radeon RX 580 graphics, Memory 16 GB of RAM. These are all the recommended system requirements for Achilles: Legends Untold.